" HEY HOW YOU DOINNN ? ? "
A most fitting quote from Friends' character Joey,
as I profess to the world
my eye candy crushes of 2009.

These men are drool worthy, and although there are man male celebs who are worthy of a Hottie of The Year award, these are
my faves
.
Note: compiled in no particular order..
Enjoiiii. :]
GILLES MARINI
Sexy man-siren, Gilles Marini made his big debut in the Sex and the City movie as Samantha Jones' naughty neighbour. And in the end of the movie, we get a nice shot of his bod, naked, and a little something something. Watch the movie if you ain't catching my drift. He also burned up the small screen competing in reality dance show Dancing with the Stars, coming in 2nd place overall, losing out to Shawn Johnson. Although, I believe he should have won, the MAN CAN DANCE! <3
Paul Wesley is hands down my favourite this year. He has been an underdog in Hollywood for some time, starring in the low key tv show Fallen and many other series and movies. However, he has hit the celebrity jackpot with the new hit series Vampire Diaries. Currently one of my favourite shows, Paul plays brooding and beautiful stud vampire Stefan Salvatore who has come back to high school, trailed by his brother Damon, and has fallen in love with Elena.
I think what captured my heart was his deep and thoughtful eyes. These dark grey pools of intensity turn me into butter every time. I think the directors of this show knows this, because he pulls his thoughtful 'Stefan' gaze many-a-times during the show. But hey, I'm not complaining.
And in more recent episodes, the clothes came off. Okay, well we only saw him shirtless, but it was still amazing. See above shot. Wow, love it. Abs, arms, wow, where do I finish or start?
Ladies, a round of applause for Paul Wesley. 5 out of 5 batting eyelashes and 7 of 7 drooling ladies. <3
me and Reggie at the beach....
Reggie Bush plays football for the New Orleans Saints. He had a promising career out of college, and does make some great plays but in my opinion, has yet to hit his potential peak. However, off the field and out of the stadium, Bush blazes through Hollywood. On and off, now off, squeeze of Kim Kardashian he burns it up at the beach and at photoshoots. I personally hope for a Calvin Klein modelling contract, but thats just me. ;)
His beautiful body deserves 10 out of 10 jaw drops.

JESSE METCALFE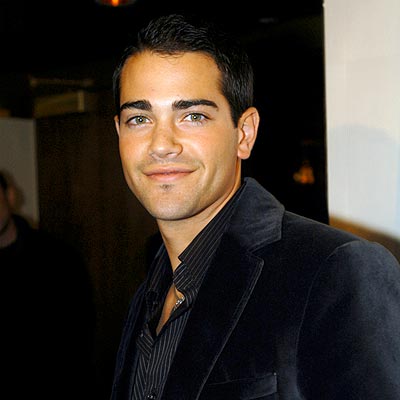 I met Jesse Metcalfe many years ago on the soap opera Passions. He played Miguel, and was officially my first celebrity crush. And to this day, he holds a special place on my Hottie List. His gorgeous gray eyes, sensual gaze, and lovely abs, have awarded him with a heartquake off the rictor scale.
JOSH DUHAMEL
I can still dream about Josh Duhamel even if he is married to Fergie?
Its not my fault he is just...so... dreamy? And as a soldier in Transformers he hits one of my all time sweet spots -- a man in uniform.
His rugged good looks and hot bod earn him a million girls a-screaming and 8 out of 8 cougar glances. :]
>>>>>>>>>>>>>>>>>>>>>>>>>>>>>>>>>>>>>
>>>
Let me know what your celeb crushes of 09 were!
Weigh in on my choices!
Comment away!
CG.